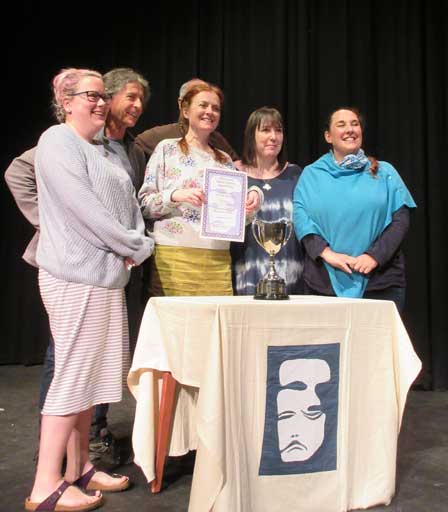 The Hereford County Drama Festival, which will take place on Saturday, 11th March 2023 at the Market Theatre in Ledbury, promises to be a theatrical delight for audiences. The event will showcase plays from a variety of amateur drama groups, including Monmouth's Off Centre Theatre, Droitwich's Tribe Theatre, and two productions from LADS – the Ledbury Amateur Dramatic Society. Despite being amateur productions, all entries must meet professional standards, and the festival is governed by the rules of the All-England Theatre Festival.
Groups participating in the festival are required to put on a one-act play or an extract from a full-length play that can be understood as a standalone work without further explanation. The performance must involve at least two speaking characters and run for a minimum of 20 minutes and a maximum of 55 minutes. Other forms of theatrical performance may also be accepted.
Each performance will be evaluated by an independent adjudicator, and successful productions may be entered into subsequent rounds of the All-England Theatre Festival, with the final being held at the Roses Theatre in Tewkesbury on 3 June.The Hereford County Drama Festival will be held in two sessions, the first starting at 2:00 pm and the second at 7:30 pm, and tickets cost £10 per session. Tickets can be purchased online from the Market Theatre's website www.themarkettheatre.com, or by calling 07967 517125. For further details, contact the festival's press officer, Steve Banner on 01989 750241 or email steve@sbanner.co.uk or visit the www.herefordcdf.com or Hereford County Drama Festival Facebook page.