Joining a growing list of supporters, a prominent housebuilder has pledged its backing to an exciting upcoming event that aims to turn Worcester into a vibrant and accessible art hub during the summer of 2024. Spitfire Homes has stepped forward as a sponsor for one of the 40 magnificent large sculptures that will adorn the city streets and public areas, marking its participation in the much-anticipated great Waddle of Worcester. This creative initiative promises to captivate and engage residents and visitors alike, breathing new life into the city with an array of captivating artworks.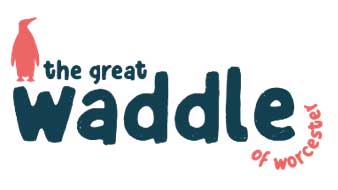 Ben Leather, Managing Director of Spitfire Homes, said: "We love to build beautiful homes in beautiful locations, in the same way that Worcester's sculpture trails bring eye-catching works of art to complement and enhance much-loved areas of the city."
From Monday, 22 July to Sunday, 17 September 2024, Worcester's streets and public spaces will be adorned with forty lively fibreglass penguin sculptures, infusing the city with a burst of colour. This interactive art trail, known as the Waddle of Worcester, is a Wild in Art event organized by St Richard's Hospice, promising a captivating and transformative experience for all.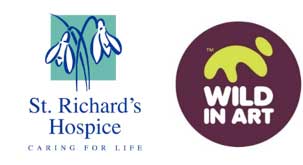 Sara Matthews, Business Development Manager for St Richard's Hospice, said: "Our third city art trail is an opportunity for us to thank our amazing community for its incredible support in our 40th year caring for patients and loved ones.
"It's also a chance to celebrate our beautiful city and artistic talent here in the county, so we're delighted to welcome Spitfire Homes on board this year who share our passion for quality design.  From September, we'll be calling for artists to submit creatives for our large sculptures so look out for more information from us in the coming months."
Forty large penguins will be designed by artists and selected by sponsors to appear along the six-mile route. To register interest as an artist visit the Waddle of Worcester website.
Forty baby penguins will be available for adoption by local schools and community groups. To register interest as a school or community group visit the Waddle of Worcester website.
You can follow the great Waddle of Worcester of Worcester on Facebook, Twitter and Instagram