A new venue, The Hub opened up in Droitwich recently transforming a once empty retail unit into a community space. The Hub is an initiative by MAPP (who manage St Andrews Square in Droitwich) and the landlord, supported by Droitwich Arts Network to create a welcoming environment embracing a variety of forms of art.
The aim is to establish a comfortable and attractive venue for the community, encouraging a sense of well-being with a flexible space providing gallery opportunities for local artists, crafts people and schools as well as room hire for meetings, classes, small music/drama performances and social events.
The Hub offers a new facility for the Town Centre, increasing footfall in St Andrews Square and enhancing its reputation as a commercial centre with community values.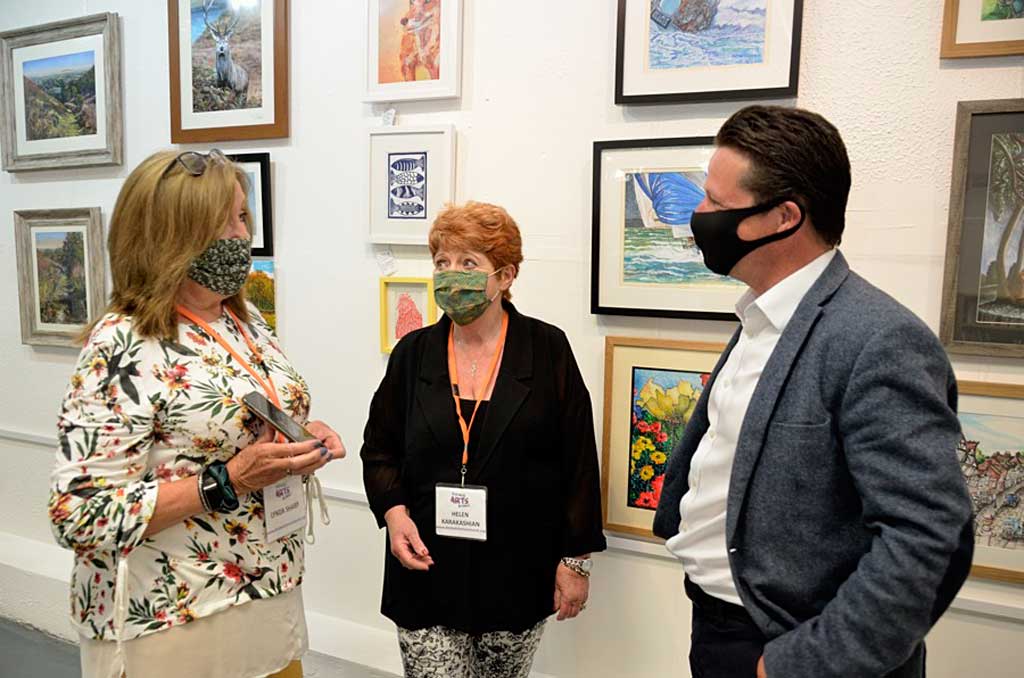 Local MP Nigel Huddleston dropped into the Hub during the first day of opening, commenting "What an incredible variety of high quality art is on display, and most of it is available for purchase at reasonable prices. I was really pleased to meet some of the local artists when I visited. I encourage residents to make use of this new facility and I look forward to popping in again soon".
Lead volunteer from Droitwich Arts Network, Rhys Jones, added "The Hub is a fascinating collaboration between big business and a local not for profit arts group, and has regenerated a retail unit that has been empty for a number of years".
The Hub is located near the entrance to St Andrews Square from St Andrews Street and is open Thursday – Saturday 10am to 3.30pm.
More information go to Droitwich Arts Network website
The Hub is open Thursday-Saturday 10am to 3.30pm