Melvin the proprietor of To Have and To Hold Records is from a hardy breed; not only did he open a vinyl record shop during a pandemic, doggedly, his business has also thrived and grown in spite of the challenges the year has thrown his way. Let's be honest if 2020 was a vinyl record you could place a house brick on top of the needle, in a 1970s throwback, and the record would still jump, skip and refuse to play. However, with a near religious zeal Mel has been on a mission to establish his personal dream. Moreover, with reassuring support from the local community, who have been a tower of strength – not forgetting those that travelled from further afield! – Mel's shop has certainly made its presence known on the internet and Tewkesbury's high street.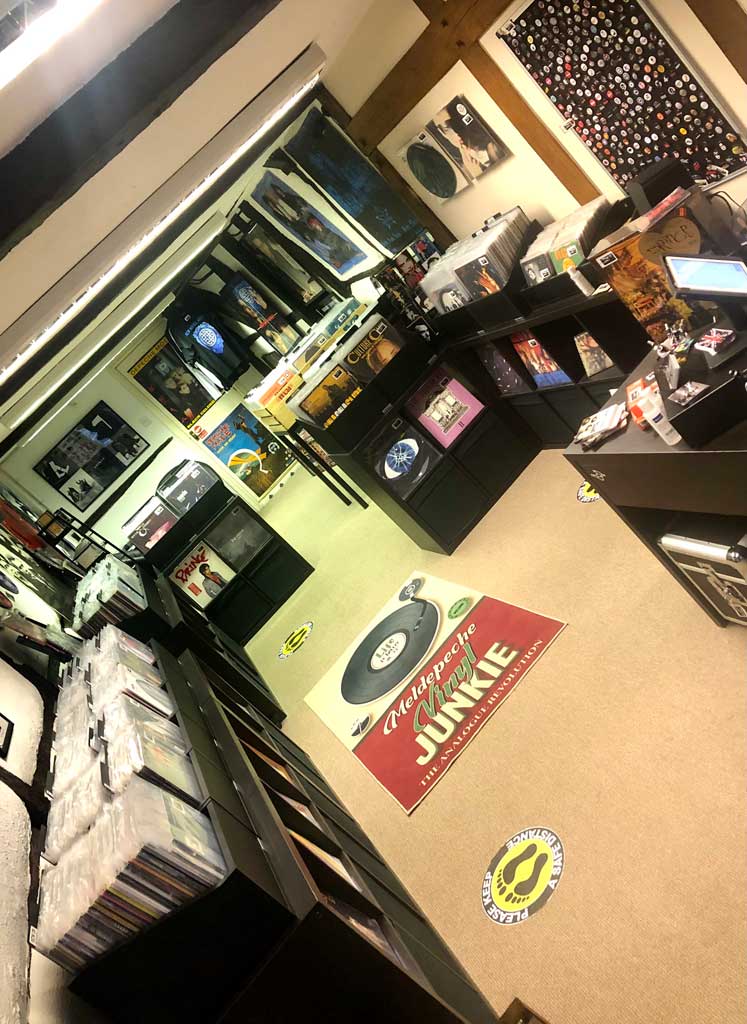 A present high on a lot of collector's lists must be the Mission's TOS2020 gold vinyl 12 inch and CD (newly released) and red vinyl copy of "The First Chapter". Potentially, available to those entering Mel's in-shop competition, with entry donations to be made on his just giving page, with all money going to TOS2020 charities of choice. Just £1.00 ensures an entry, £3 for three chances and £5 ensures 5 golden opportunities etc. Mel and his record shop make no money from the competition donations…a gold plated gesture!
The competition winner will be announced prior to TH&TH's Mission themed weekend that will run from December 12th to the 13th.
Singles? No, our Mel is not diversifying into relationship management, in an attempt to gild his shop and to become even more competitive Mel is introducing a box of second hand 7" inch records to compliment his new stock. The "crate-diggers" will no doubt delight in the £1.00 "bargain box" and who knows what their archaeological dig will unearth? From Connie Stevens to Stephen Tin Tin Duffy, from Cliff Richard to Jimmy Cliff and from EMF to ELO the musical nuggets are there to be mined.
Mindfully, with Christmas on the horizon TH&TH records will introduce musical cards and other ideas for potential gifts; following the re-opening of the shop and the relaxing of restrictions on December 2nd. As we approach the season of goodwill we need to take strength and not cower from what will no doubt be a different and alternative Xmas. As the dogged To Have and To Hold Records has shown, we can get through this…and if we can enter a worthwhile competition to help key-workers affected by Covid-19, then we can give ourselves a round of applause for free.
Please go to the To Have and Hold Records "just giving" link.
By: The Swilgate Scuttler
Find out more about To Have and to Hold Records
To Have and to Hold Records | 6 Church Street, Tewkesbury
To Have and to Hold Records on SLAP Mag