Roger Ricketts is a visual artist based in Redditch who plays with colour and watery themes to create textural pieces of work . Born in Wolverhampton in 1947, his love of art started from childhood, experimenting with colour and shading. By his twenties, he was painting 'stills', which included fruit, bottles and animals. After becoming a father his art took a back seat, but his passion never faded and he picked up the brush once again in his forties inspired by a visit to Scotland. Currently he uses resin in his work, giving greater depth and allowing him to elaborate more.
"After retiring from my day job in my sixties, I started to experiment with different styles of painting including new scenes and landscapes – mountains, boats and the ocean. I enjoy exploring a range of topics, using different mediums and have no fear of trying something new. Recently, by adding extra layers to my work, I can bring it to life in 3D."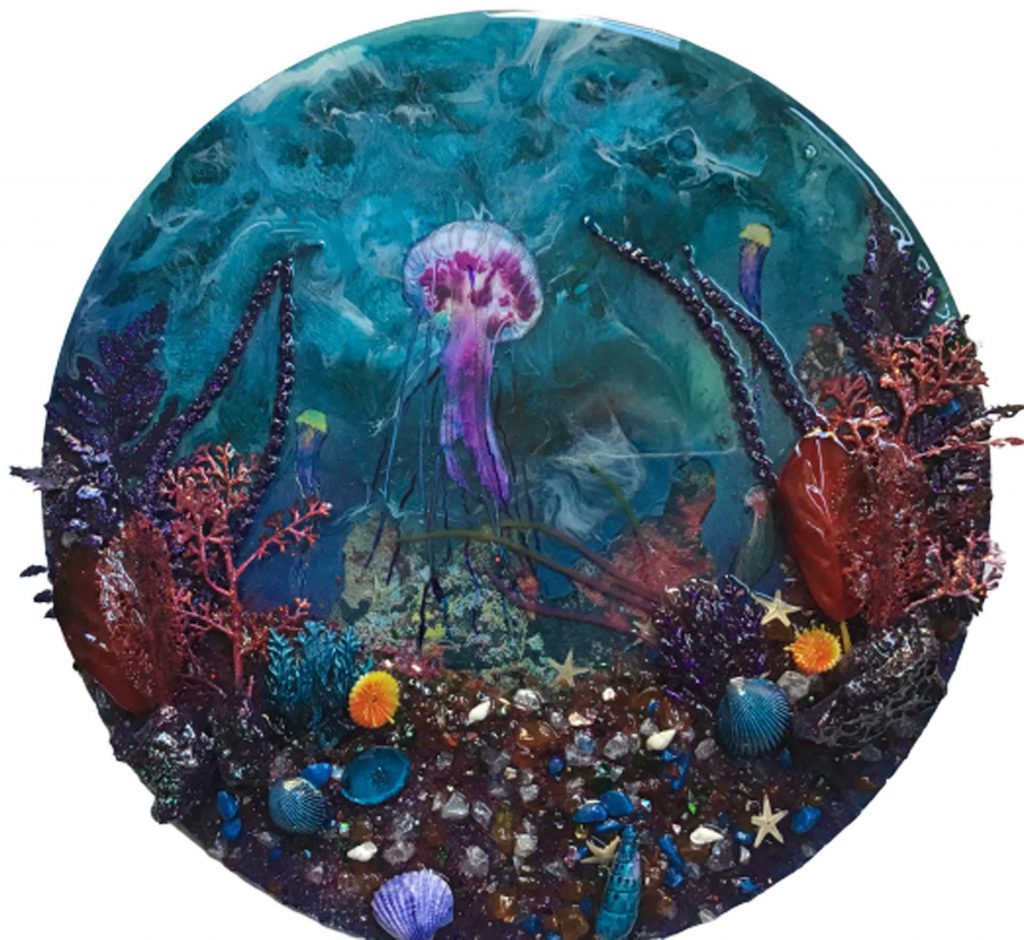 Throughout lockdown, Roger's painting has slowed as exhibitions have been cancelled.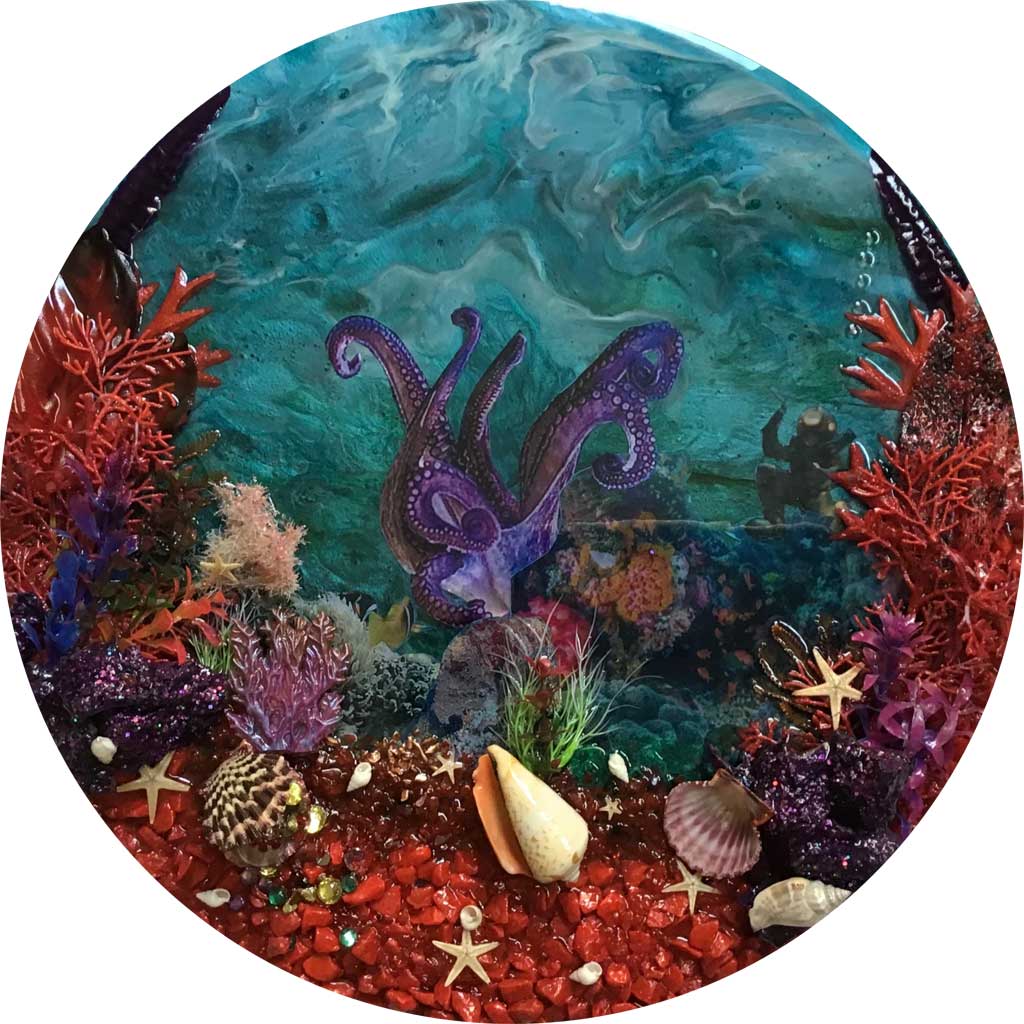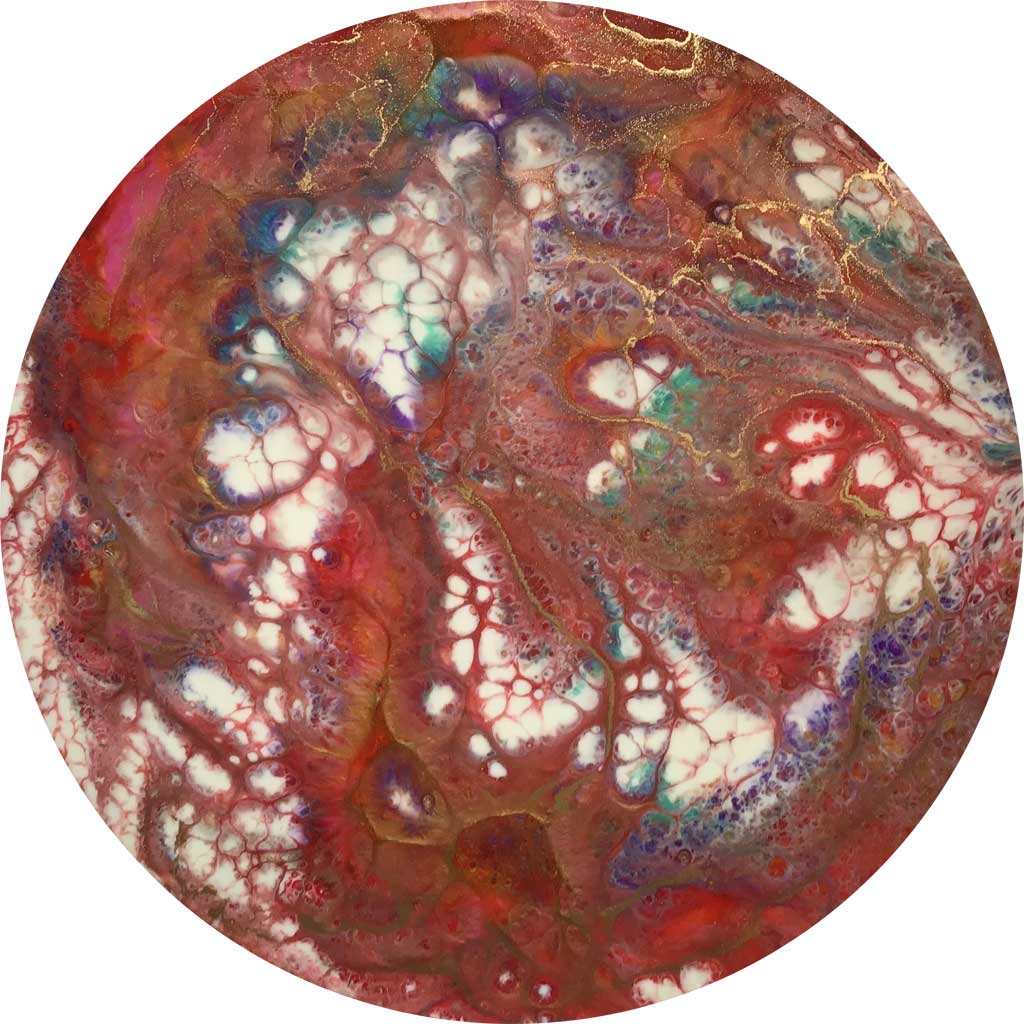 "I am hopeful to continue experimenting with different types of art for many years to come. My grandson has designed and created a website for me, where I can display my artwork for people to browse online".
Vist Roger Ricketts website to view his work www.rogersartwork.co.uk