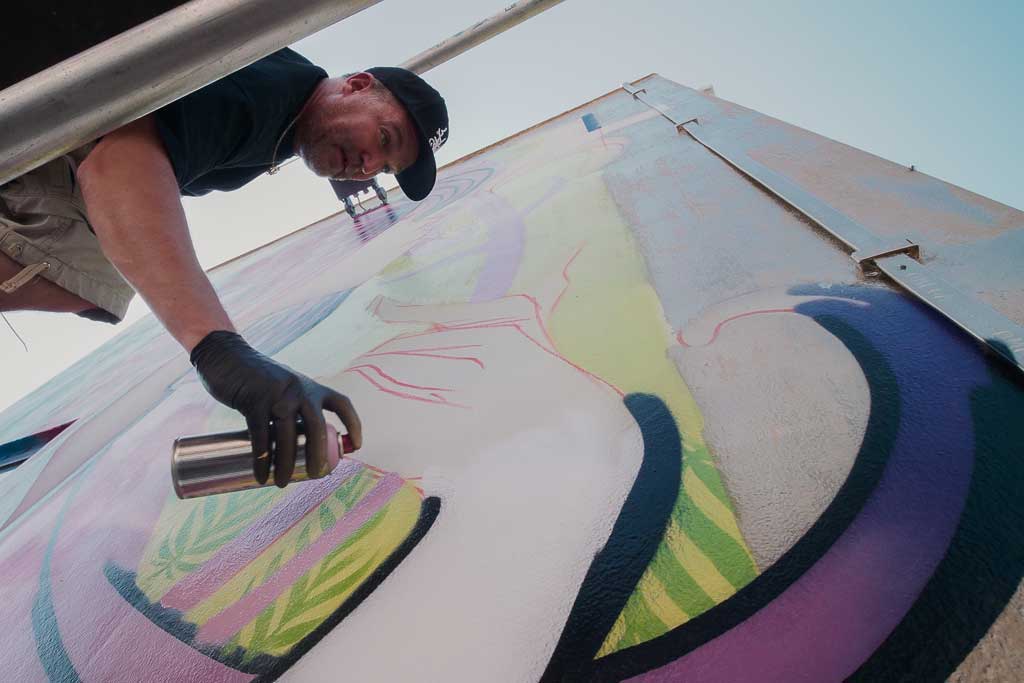 Worcester Paint Festival hit the streets this weekend with stunning murals popping up all over the city. With thousands of visitors over the weekend and more coming to view the art each day, WPF offered up some bright sparks to previously drab walls bringing known UK street artists to the city for the first time, including Inkie, Curtis Hylton, Phill Blake, Sophie Mess, Paul Monsters, Peachzz, Jody, Pad, Rob Draper, Liskbot, Adam Illes, David Puck and a stack of local talent in Worcester's emerging artists.
Kate Cox WPF Director said: "A huge thank you to everyone who supported the festival, funders, sponsors, the amazing artists and supporters. As well as all the volunteers and visitors.
WPF was overwhelmed by the response from the city and we're so pleased. WPF will return next year! Please do shout with a nice blank wall you would like transforming!"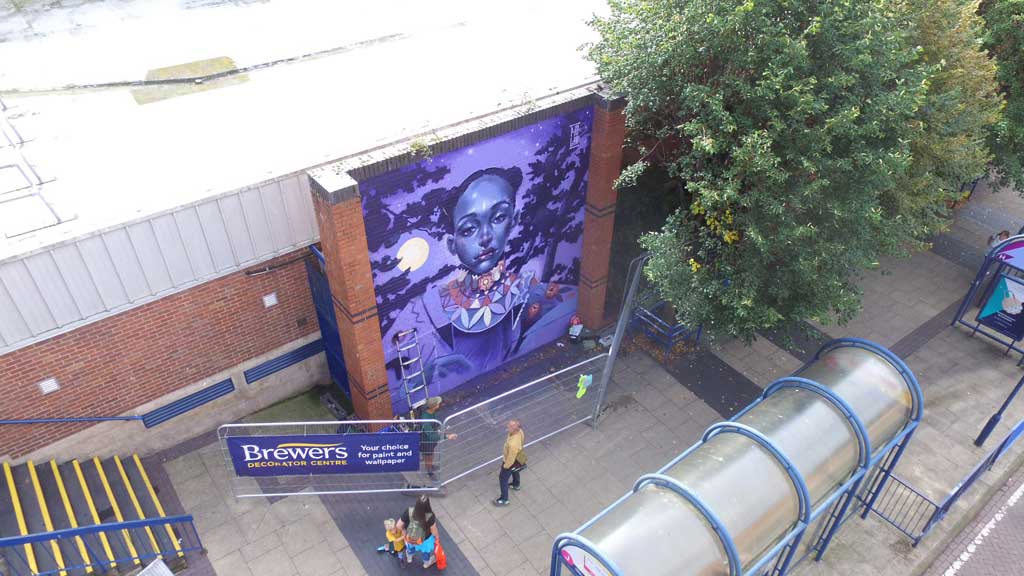 "Massive thanks to the crew – Andy, Ali, Mark and to everyone who helped and supported WPF in its first year"
The artwork stays in situ for at least twelve months so you have plenty of time to explore. Check out the website for a map!
Worcester Paint Festival is funded by Arts Council England, Worcester City Council, The Elmley Foundation, and local sponsors including Brewers Decorator Centre, St Peters Garden Centre, Heroes, Platform Housing, Royal Porcelain Works, The Paul Pry. WPF partnered with Crowngate Shopping Centre and Cheltenham Paint Festival.
Find out more