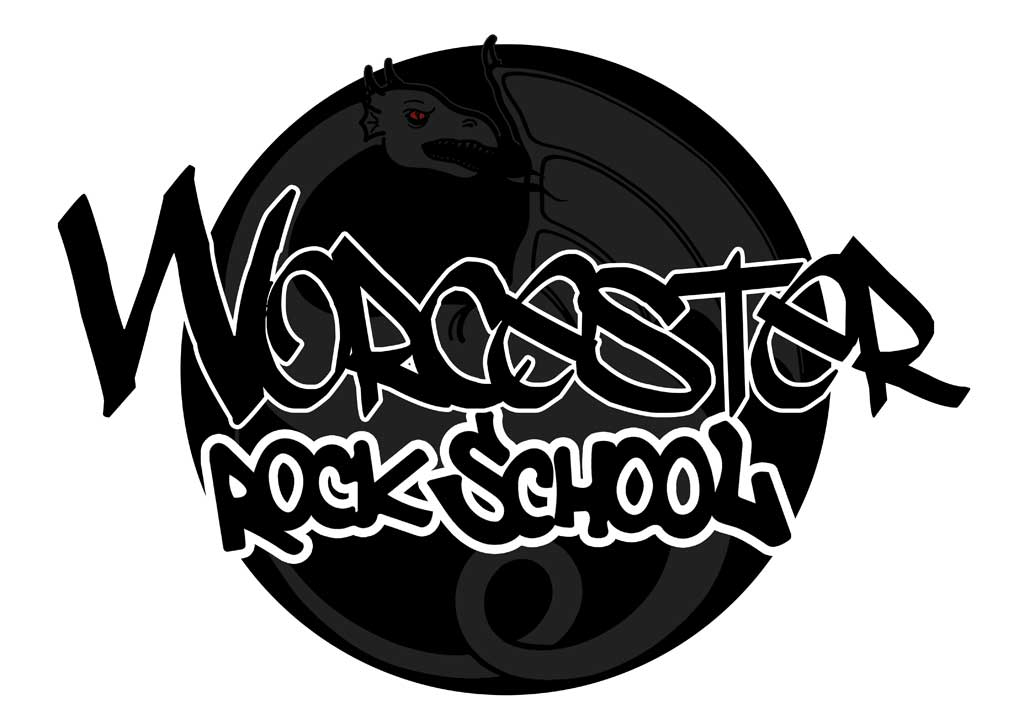 On Saturday 25th September Worcester Rock School is re-launching! Any young people aged 8-18 who are into playing live music on guitars, drums, bass, keyboard and vocals are very welcome. They will sort you into bands and, with the guidance of one of our professional tutors, coach you towards an end of term performance. They meet at Bishop Perowne High School. Find out all the information you need at www.dragonmusic.org or e-mail brian@dragonmusic.org
Worcester Rock School is a part of Dragon Music, who also run Bromsgrove Rock School and other music activities. Jason Bowld, drummer for Bullet For My Valentine, is a patron of these rock schools.
Worcester Rock School was previously known as Worcester School of Rock & Performance (WSRP) from 2004 when it was founded by Brian Hoggard. WSRP was then run by Jez Cole from 2009 for just over 10 years who handed the rock school back to Brian in early 2020 where it became part of his Dragon Music company and re-badged as Worcester Rock School. Jez sadly passed away in November 2020 and our first end of term show will be dedicated to him.