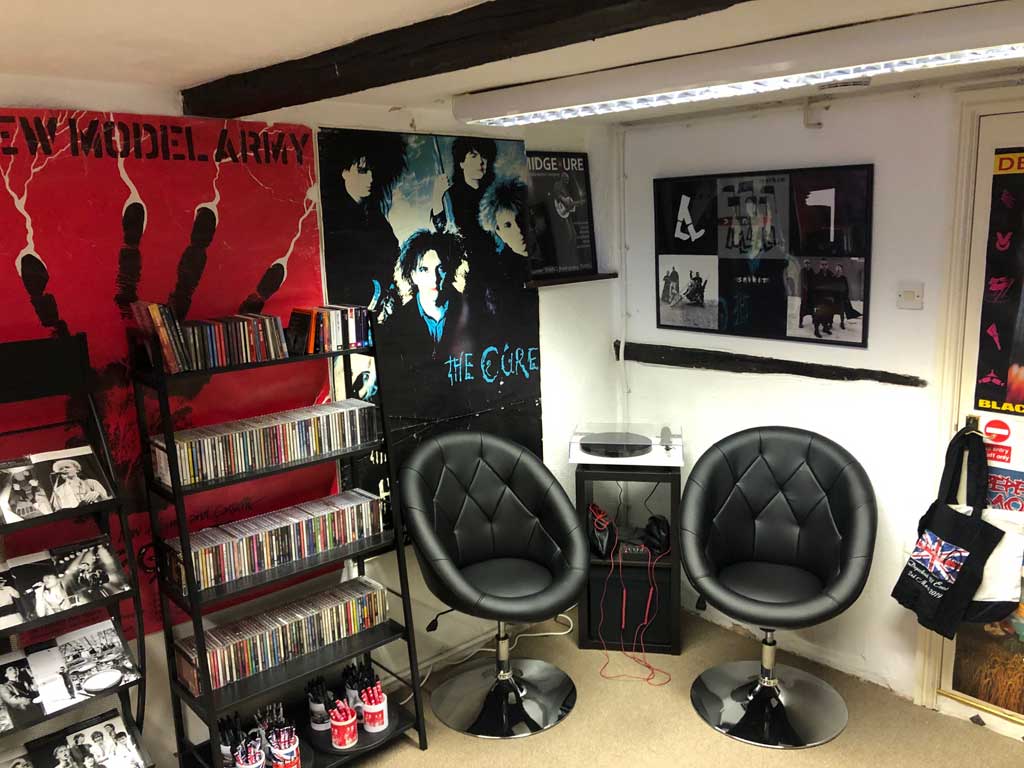 After growing up on our estate in the late 70s, it is funny what you recall, for me it is one kid's obsession with music that sticks in my mind. Locked away in his bedroom, he fashioned out of a hotchpotch of dilapidated and redundant electrical equipment a creation for playing vinyl records – loudly! Out of these twisted and coiled rat's tails of flex, cables and wires, "Radio Britannia" was born. The kid in question actively encouraged his family to request songs and dedications on his "radio show" as he broadcast to his family home, up on Priors Park; this performance of guilt-free joy, I am sure, helped cement a life-long infatuation with music. Back then we may have laughed at his kid-like innocence but Melvin Hardy must be enjoying a knowing last laugh now…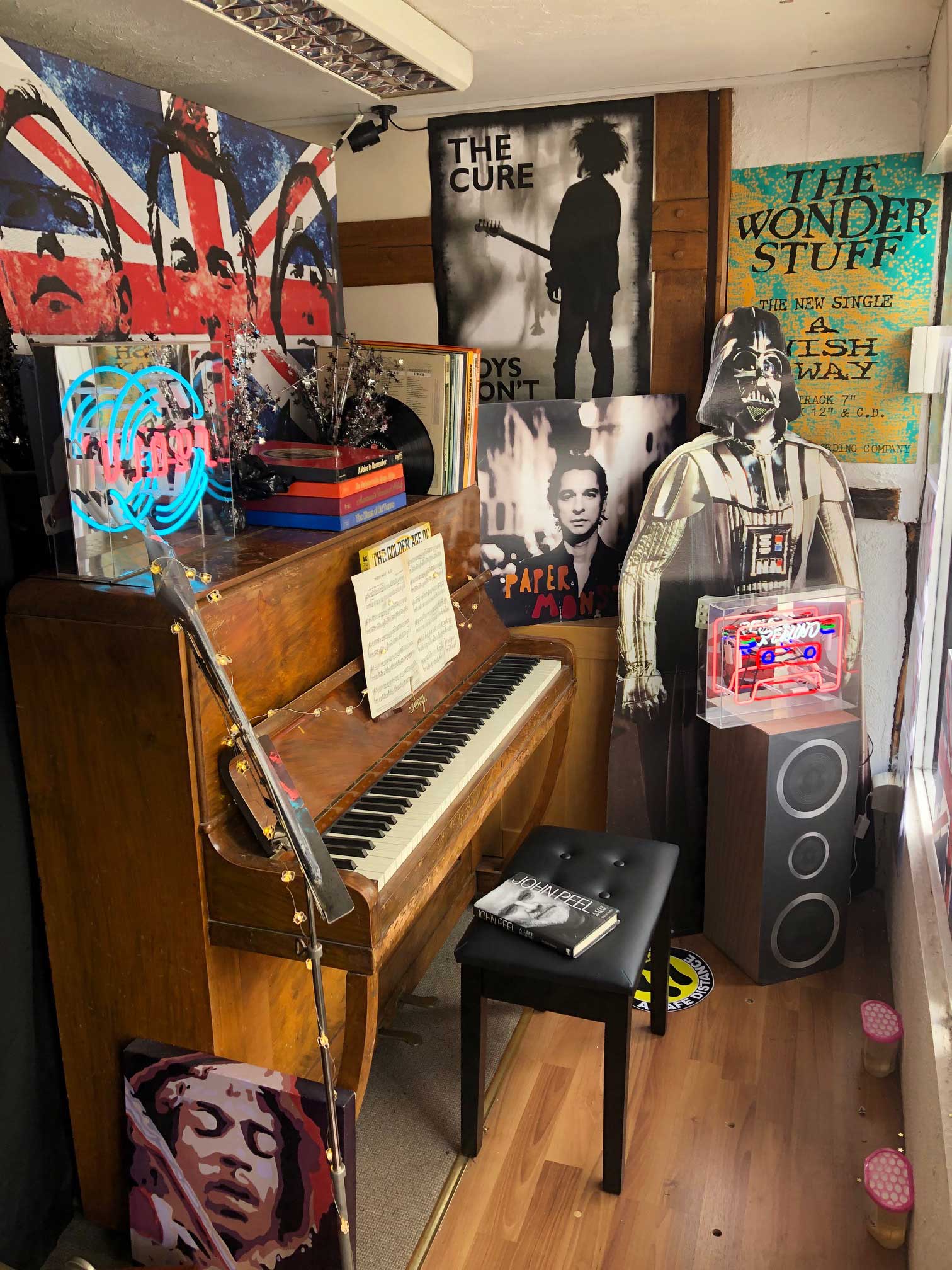 It is perhaps laughable that a town the size of Tewkesbury does not have its own dedicated Record Shop. Melvin Hardy Esquire is determined to correct this omission – on Saturday 4th of July 2020 – To Have and to Hold Records will open its record box to the public for the first time. For, as Mel has stated many times: "It is time to do something that I really want to do." Hooray. Surely, I'm not alone in thinking that this is music to our ears: a shop that celebrates the vinyl record!
For the record, as we know trends come and go, revolving and turning, round and round until what was rejected and ignored becomes the coveted and championed once again. I guess the music we listed to aged 7 or when we were 12, on the cusp of our teenage years was exploratory and of its time? However, think about the bands we listened to at 33 and now ignore, or the vinyl we started collecting again at 45 that we had sold two decades earlier and what will our record collections consist of when we, hopefully, will still be dropping the stylus on the edge at 78? Life is at times a circular narrative and Mel's new shop will be part of that story…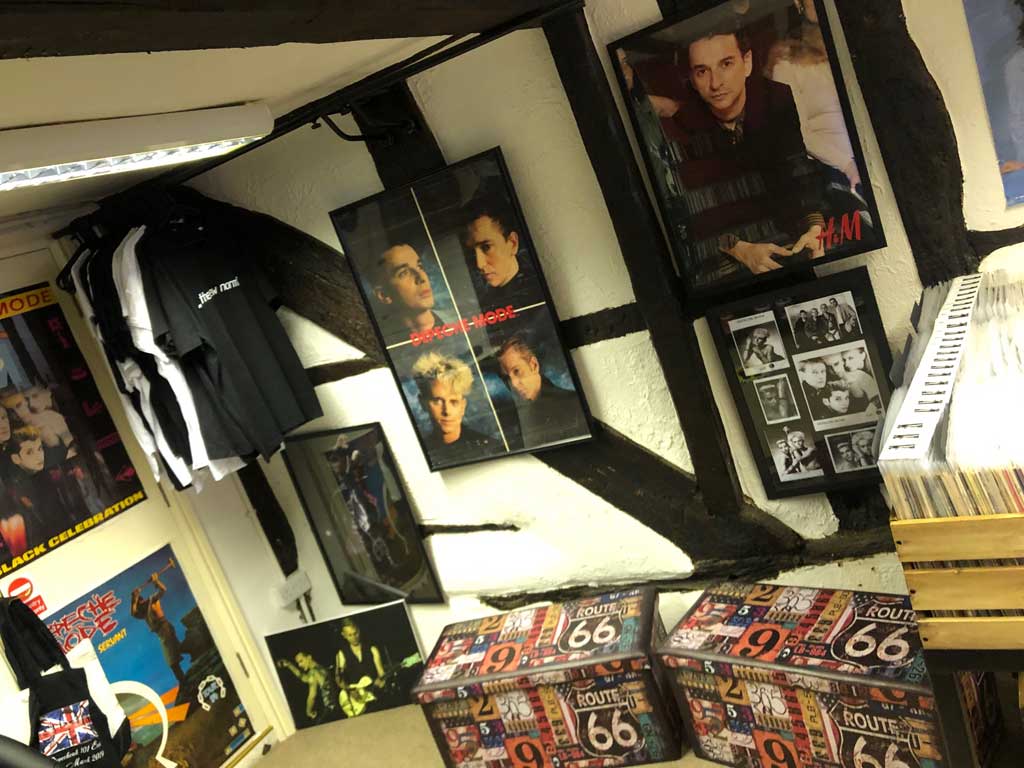 Melvin's recent narrative includes his 90s extravaganzas at the Watson Hall and the extravagant hosting of band film-biopics at the Roses theatre; these venerable institutions of Tewkesbury's High Street are our corner of little Britannia. Of course, together we will have to play our part for To Have and To Hold Records, at 6 Church Street, Tewkesbury  (also available online) to ensure that the shop becomes part of our townscape for years to come…I kid you not!
Ps Don't forget the celebration of "Purple Prince" at the Watson Hall on March the 13th 2021.
By: The Swilgate Scuttler
Find out more about To Have and to Hold Records
To Have and to Hold Records | 6 Church Street, Tewkesbury